10 years of quality
service
If you need quality and reliable help with bathroom fitting in Bradford then turn to us. The bathroom is one of the most important rooms in any home so you naturally want it fitting properly. That is why using us makes perfect sense! We are experienced and professional bathroom fitters who will give you the bathroom of your dreams.
Don't run the risk of trying to fit it yourself and making a mess of it. Call the experts today and let us get it installed to the very highest of standards.
If you want the premier bathroom fitters in Bradford, then we are the people to trust.

About our bathroom fitters Bradford service
How can we help?
Based in Bradford, we can help make your home a better place to live with a shiny, new bathroom in place. Bathroom suites can get tired or damaged over time so installing a new one is a wise choice. Of course, this is only true if the new bathroom is fitted properly. For most people, this means calling in a professional bathroom installation specialist.
Let's face it – fitting a new bathroom is not something most people can easily do. Many people will need to use a professional firm of bathroom fitters because:
– they lack the time to do the work themselves
– they lack the right tools to install it properly
– they simply don't have the DIY skills or knowledge to do a quality job
If you have a new bathroom that needs fitting but are facing any of the above issues, give us a call today. Our efficient and reliable service will have it fitted for you in no time at all.

It really is not worth risking installing it yourself, if you are not a professional. There are many potential problems from simply doing a poor job that you are stuck with for years to flooding if everything is not connected up properly.
Don't run the risk of this happening to you and damaging your home or business. Get the experts in and let us handle it all, for full peace of mind.
WHY CHOOSE US
Fitting your dream kitchen doesn't happen very often, so you need to make sure that the quality is superb and the installation is solid.

Commercial and Domestic
All Commercial and Domestic Work is undertaken – No job is too big or small.
Bespoke Bathroom Installation
We can fit any made to measure rigid traditional built bathroom.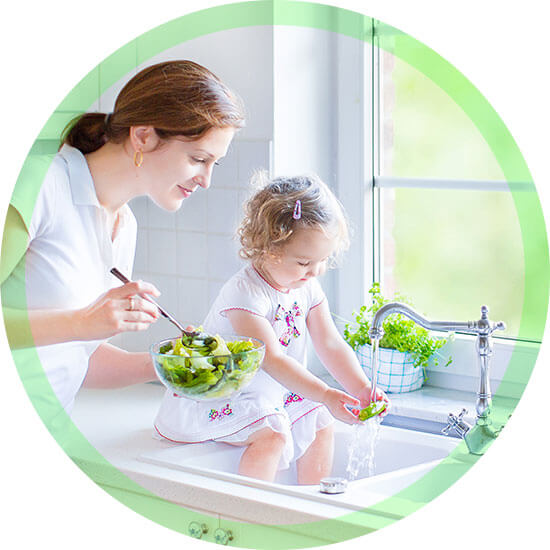 Free Quotes
We offer Free Quotes and advice to all our customers.
Get a Professional Services, Call us Now
BATHROOM MADE EASY WITH US

Bathroom fitters in Bradford

We fit bathrooms in any property
Whether you need that new bathroom in Bradford installing for a commercial property or private home, we can help. Our comprehensive service covers the private and commercial sector. We have installed bathrooms for a wide range of customers from private house owners to high-street banks, cafes and commercial landlords.
Whatever the new bathroom is for and whatever space it is going into, we will be able to help. From en-suite bathrooms in rented flats to bathrooms for employees within a private business, we have completed many similar projects over the years. All our staff have the necessary skills and tools to be able to fit that new bathroom how and where you want.
So, if you require affordable bathroom fitters who you can rely on, get in touch today.
Our reliable service offers many benefits
If you live in the Bradford area and need a new bathroom fitting, our service offers many benefits including:
– most work guaranteed for a minimum period of 6 months
– all our bathroom fitters are fully trained, experienced and insured
– thousands of successful bathrooms fitted previously
– polite, clean and friendly customer service
– superb value for money
– in business since 2010
Our many previous happy customers can all confirm that the service we provide is second to none. In business since 2010, we have built up a loyal customer base over the years. This has been down to the quality of our work and the level of customer service we always give.
For anyone based in the Bradford area, it makes us the best bathroom fitting service out there. There are a lot to choose from but we believe our combination of professional attitude, value for money and great customer service makes us stand out.
Get a free, instant quote
Our Bradford based office is open 24/7, so we are always on hand when you need us. Simply ring up and we will provide a free and instant quote for the work over the phone. This means you get a transparent service with the cost of any work agreed beforehand.
Most of the work we carry out in Bradford as bathroom fitters is charged on an hourly basis and this is usually how the quote you get will be worked out. We offer no kind of added on call-out charge either so you can always be sure of the very best deal when you choose us.
Bathroom fitters Bradford is professionals in their field. They have more than 60 years of experience and are skilled at completing projects that may take a little time, or a lot of time. However, if you have concerns about the reliability and quality of the work they perform, then take heart.
Bathroom fitters are licensed to do work in many states including Alabama, Georgia, Kentucky, Mississippi, Ohio, Oklahoma, South Carolina, Tennessee, Virginia, Washington, and West Virginia. Bathroom installers Bradford is well-trained and qualified to perform all types of bathroom installation, whether it is for a single person or a multi-family home.
Most bathroom fitters are also licensed plumbers who are trained in the maintenance of all kinds of pipes and fixtures. Since their main role is to install a room or bathroom, they have to be trained to look out for safety issues, such as not using a nail gun while working on a sink. Other topics that are of concern include maintenance of drains, under the counter water filters, and energy conservation.
If you are not sure how well the experienced bathroom fitters can meet your expectations, then ask for some of their professional work. Ask for samples of the work completed so that you can see what type of services they offer.
A licensed professional is always going to come at a reasonable price; which is why most bathroom fitters are bonded. This bond is a unique form of credit given to the licensed installer by the state licensing board that certifies the work done.
One of the ways that this service can be used is for a professional installation service. For example, a contractor will ask for a list of approved fitters to do the job for them. They would use this list to find someone who is experienced and qualified to do the job, and they will pay them for the work done.
If you are trying to remodel your kitchen or bathroom, then there is a good chance that you have enough work to do to make it look the way you want it to. Bathroom fitters Bradford can help you choose the right contractor who can meet your needs.
You should consider having a new bathroom installed, or fixing up your existing one, and when you do so, consider hiring a company to provide the best bathroom installation service. The more experienced the service provider is, the better the chance that they will install a bathroom in your home that is more comfortable and more attractive.
There are plenty of places to find a bathroom fitters Bradford. Be sure to use the internet, as the internet has a plethora of resources and providers that are all dedicated to providing bathroom installers Bradford.
If you are purchasing a new bathroom, then you may be searching for the cheapest way to purchase a bathroom. However, with a few online searches, you can find a reputable bathroom installation service for the lowest price. You will be able to find a company to make your bathroom beautiful and functional at a price that you will find comfortable.
Before hiring any company to install your bathroom, it is important to know the qualifications of the contractors. This is especially true when the bathroom installation is for a first time homeowner or for the remodeling of a bathroom that will be being put in a new home.
When looking for a new bathroom, it is important to find fitters who have a background in the process of installing bathrooms. When choosing a fitters Bradford, always be sure to look for their licensing and experience in this field. As a first time homeowner, or new homeowner, it is crucial to have a licensed fitters Bradford in your home to ensure that you have high quality bathroom fitters that will offer you quality work and customer service.
Bathroom Installation, Bathroom Fitters, Bathroom Renovation, Bathroom Tiling, Bath Fitting, Shower Fitting, Wet Room Installation, Wet Room Installing, Wet Room Fitting, Wet Room Tiling, Wet Room Screen Fitting
OUR BATHROOMS

LATEST NEWS